Ready for a Vacation? It's Panama Beach Time!
PCB Gulf-front Condo Rentals: (850) 708-1429
Dunes of Panama D-105-Gulf-front 2BR/2BA-Sleeps 7-1st Floor; Kitchen; W/D
PHOTOS

DETAILS

CALENDAR

REVIEWS
Dunes of Panama D-105 is a Gulf-front 2BR/2BA condo with beautiful, beachy decor that sleeps 7, with a King bed in master bedroom; Full and Twin Beds in guest bedroom; sleeper sofa in living room. Fully equipped kitchen; Balcony on Beach. Resort amenities include 3 pools, including a pool-side bar, grill and snackbar, tennis, shuffleboard and play areas for the kids right on the beach. Washer/Dryer in Condo; Wi-Fi.
Dunes of Panama D-105 is a 2BR/2BA condo right on the Gulf that sleeps 7. Dunes of Panama D-105 offers great views from its first floor location plus incredible resort amenities, including two huge pools and a heated pool, shuffleboard, tennis and a pool-side convenience store and snack bar with beer, wine and groceries. This unit also features a fully equipped kitchen and a large dining area. You'll love the views of the beach and the sunsets from the spacious balcony. Dunes of Panama D-105 sleeps 7, with a King Bed in the master bedroom and a Full Bed and a Twin Bed in the guest bedroom -- plus a sleeper sofa in the living room.
And when it's time to cool off, you're right on the beach or grab a lounge chair at one of the three Gulf-front pools at Dunes of Panama. The resort also offers free wi-fi, tennis courts, shuffleboard, a small convenience store, several swing sets and play areas for the kids, volleyball, gazebos and grills. You will also love the convenience of Suds Weezers, the complex's pool-side bar and grill -- with breakfast, lunch, daily happy hour, and dinner and serving real frozen drinks, beer, wine. The resort also offers a rental kiosk on the beach where you can rent lounge chairs and umbrellas, as well as waverunners, banana boats, dolphin tours and even charter fishing trips. You may never have to leave the resort during your vacation. Everything you need is right there at Dunes of Panama.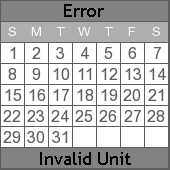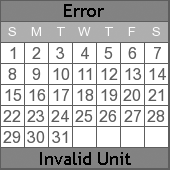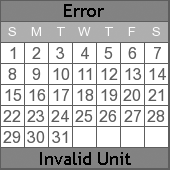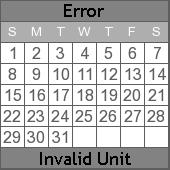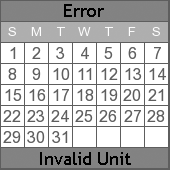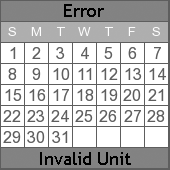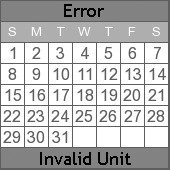 "Great communication and I appreciate the staff's flexibility as we were displaced during Hurricane Irma."--Jared, September
"Amazing"--Viorel, August 2017
"Location - beach in front and a swimming pool to the left - spacious, clean, and well equipped apartment for 6 people (in our case)"--Uwe, August 2017
"This is a great beach condo - less than a minute from door to the waves. We had a great stay, and would consider coming back."--Kevin, AUgust 2017
"I'm a foreigner. The staff made easy everything, and reply very quickly. It was great experience to use this house."--HyukPyo, August 2017
"Great time. It was great to be one floor up from grade level so we could just use the stairs. The place was clean and spacious and very nice overall."--Bill, July 2017
"Great location and setup"--Carin, July 2017
"Very nice clean unit. We be staying here again."--Susan, July 2017
"Great place right on the beach front."--Thai, July 2017
"Beautiful place- excellent view- we loved it."--Angie, June 2017
"Conveniently located to beach and pool."--Deedra, June 2017
"Great place for a family! We would for sure stay again. It was super easy to access the beach and pool and that was nice having a young child where we needed to go up and down. Late check in was a breeze! Only complete is the beds were not super but still a perfect place to take kids. Nice family area. Condo was clean and has a large balcony. We had a great stay! Pools were nice and they have a little shop that you can get food most anything you need even some great food and drinks made. The $4 happy hour was nice too!"--Carolyn, June 2017
"This place is a great location, less traffic and crowds. The condo is equip well with easy access to pools and beach. Rentals steps away for convenience and several "local" affordable restaurants. Be sure to try Dat Cajun! "--Carroll, May 2017
"Excellent place to stay. It is a very nice property."--Brian, April 2017
"We fell in love this beach front condo. The beach is beautiful and perfect for families. It's a spacious condo with a well equipped kitchen. We were so impressed by how close you are to the beach. Thanks"--Carmi, April 2017
"We had a great time at this location. Great view of water from the room and plenty of space. Super cleanly. 10/10 would stay here again."--Eleanor, March 2017
"I highly recommend this condo, especially if you have children. It is very clean and just steps from the beach and pool. The staff has been wonderful to work with and is very prompt in answering any questions that you may have. The balcony is quite large with access from the living area and the master bedroom. We have really enjoyed sitting out there! All in all, we couldn't have asked for a better trip. Thanks so much!"--Kerri, October 2016
"Very beautiful condo with a great view. And when we needed something, the staff and maintenance team responded very quickly"--Priya, October 2016
"We liked it very much. View was awesome. Had a talk with David and he was very nice when Talking with him."--Papia, September 2016
"We visit the apartment mid of July for 2 nights. Interaction with the staff via email or in person - when we picked up the key - was excellent. The apartment was as described: 2 separate rooms with two bath rooms, plus a large living room with two sofa beds. Perfect for my three daughters and our grand child. The house was very clean and well equipped. The balcony is large. The view and distance to the beach is excellent. My grandchild enjoyed the pool (see picture) and the beach. The whole experience there was above my expectation. We all enjoyed it and we definitely will stay again here"--Uwe, July 2016
"Everything was great. The check in was smooth took about 2 minutes and we were on our way to the room. We enjoyed the stay and the beach. The stove had been updated to a stainless which was nice. View was priceless. I would definitely stay again. One thing I notice is with the refrigerator it does take some time to cool once you turn on the freezer (flap in the freezer turn down). I would suggest to have some ice to keep your food cold until the refrigerator gets cooling which took about 12 hours for it to really get going good. After that it ran great. Had a great fireworks show every night that was put on by someone staying in another room. Probably not year round but was really nice during our stay."--Daniel, July 2016
"This was the perfect location for the 4th of July vacation. It is directly on the beach with a beautiful view. The photos and description were very accurate. The condo comfortably fit the 5 of us with room to spare. The space was clean and well maintained. I would recommend to anyone."--Magan, July 2016
"Enjoyed the condo! Great location and resort! Thanks for allowing us to enjoy it. Having the outdoor balcony facing the pool allowed us to watch our kids and shade at the same time...great for families. Thanks again!"--Alap, May 2016
"We loved the condo. It was very clean. On the beach. Great view. Would have loved to stay longer. Had a great time. Thank you for a perfect spot to enjoy our friends who met us there and the views."--Carol, May 2016
"The staff was great. They communicated with me when the reservation was complete and when it was ready for us to check in. The condo was exactly as it was listed. It was perfect for us."--Rosy, May 2016
"Very efficient check in. Condo as represented. Enjoyed the view and location."--Martin, April 2016
"I rented this condo for a cheer competition weekend and couldn't be happier with my experience! It was extremely clean and well maintained. We were too busy to actually go to on beach, so having the huge balcony with a gorgeous view made us feel like we weren't missing out, too much! The staff was also super easy to work with. My schedule that weekend was unbelievably hectic and the fact that I did not have to go to the office to check in or check out was a real time saver! I will definitely use this agency again!"--Terri, April 2016
"Everything was as listed. Lovely place on the quite end of town yet accessible to everything. The unit we rented was perfect for our family with plenty of room for 3 adults and 2 kids. Would definitely recommend and look forward to future travel."--Steven, April 2016
"Booking and check-in was a breeze and the staff was very responsive to any communications. This was a great location, the condo itself was clean and well stocked with toiletries and other amenities. Loved the keyless entry. Very kid friendly complex, with multiple pools, including one heated just a short walk away. Falling asleep to the sound of the waves crashing against the beach was heaven! We will definitely like to stay here again in the future."--Lesley, April 2016
"The staff was great! The condo was absolutely wonderful! The view was amazing, it was just as it was pictured! I would definitely stay again!"--Shannon, March 2016
"My experience was great! Everything was as described. Thanks a lot"--Cody, March 2016
"Great location! Loved the view! It was what we needed! Thank you!"--Tara, March 2016
"This is our first time booking. The staff made it simple for us throughout the process. We got upgraded to a larger condo since the one that we booked was sold and no long available. The condo was clean, spacious and in a good location. We really enjoyed the experience and will return in the future. Thank you, John"--John, March 2016
"The host was great on communication - answered all the questions in a timely manner. The apt was everything as described and more!! The view was excellent! Loved the location and the amenities that were avail Would defo rent this again!!!"--Geeta, Febuary, 2016
"We loved our stay here! The location is perfect...right on the beach, but not in the middle of the "touristy" area. The condo was spacious with a huge balcony and wonderful of the ocean. It's on the first floor, but elevated over a car garage, so you still have great views. The heated pool was wonderful to have in December and we made good use of it. Booking and check in were a breeze. We stayed over Christmas weekend, but there were still plenty of restaurants open for when we didn't want to cook. I definitely recommend this condo and would love to stay here again next time I visit PCB."--Christina, December 2015
"We spent a wonderful 2 days. The location cannot be beat as the beach is literally right outside this unit and you have a beautiful view from the balcony. The pools are very beautiful though at this time of year we used the heated pool the most. The unit itself is a bit dated but had a lot of room and was clean. We would totally stay again."--Erin, November 2015
"Everything was as promised and the check in process was easy and seamless. We loved the beach and it was right outside our room. We are sure to return."--Paul, October 2015
"We loved the unit. Everything was seamless, from our arrival to the great location of the unit. We were really happy with everything about this place and highly recommend it. The door keypad was the best and we never had to keep up with keys. Awesome views, perfect location. We will definitely stay there again."--Lynn, September 2015
"We loved our visit to D-105. It was a great location and the patio is much bigger than it looks in this picture. It was close to the pool, close to the beach, easy to come and go b/c of the keypad, and great to be able to bring our dog along for vacation! Great experience all around!"--Katie, September 2015
"The unit was great!! Communication between he staff and I was easy and the condo was right on the beach. I would definitely return!"--Gena, June 2015
"We loved the beach condo! Our favorite part of the trip was sitting on the balcony and looking at the beach. We would definitely consider staying here again."--Miranda, June 2015
"Great views! The staff was easy to work with, even let us check in early morning. Everything was as described. Would stay again!"--Tracy, May 2015
"This condo is great for a super fair price. Very clean, always cool, an amazing view and with things we did not expect to find (i.e. beach chairs). The keypad door is genius. Loved not having to keep track of keys. My family loved just overall loved it. Six of us comfortably stayed there with room for another (as it states). The access to the beach and pool are extremely convenient (you can see both from the balcony). We would definitely recommend to others and come back ourselves."--Elana, May 2015
"The condo was exactly as described and the pictures are spot on. We had a great stay. Plenty of towels, lots of space, plenty of cups and dishes. It was nice being on the lowest floor; never had to wait for the elevator and could very quickly get out to the beach or pool. If you like Pier Park it's about a 20 minute drive to the other side of the beach, but there are plenty of great attractions and places to eat on this side. We were not able to log in to the WIFI, but there were signs all over the complex stating the WIFI system had been updated, so that could have been why. The only other thing that would be nice is black-out curtains in the main bedroom. It's a wonderful beach view, but gets pretty bright inside the room around 6 AM even with the shades drawn. We would definitely stay in this condo again the next time we come back to PCB."--Jonathon, May 2015
"Staff is a great communicator and went out of their way to fix a minor issue that occurred. This Condo was exactly as described. As a matter of fact, I didn't take any pictures of it to show to my friends because I just show them the listing. Great views at an even better price. Highly recommended and we would love to stay here again."--Michael, May 2015
"Great experience - beautiful condo - very timely responses."--Namit, April 2015
"Had a great time during our week at this condo. The decor felt a bit outdated but it was the perfect setup for our three young kids because we didn't have to worry about them finding much to break. Spent a lot of time at the beach and 3 pools onsite. It was nice staying on the bottom floor which was close to the beach and also nice that the condo had a keyless entry keypad so we didn't have to worry about hiding keys in our bathing suits. The staff were helpful and prompt. We wouldn't hesitate to stay again."--Ron, April 2015
"The condo was clean and pictures were very accurate. The money shot was the view! I would return for sure." -- James, January 2015
"The listing doesn't quite do this spot justice! I was a little uncertain of having the first floor in a tower, but as it turns out, the view was magnificent and the location perfect - close enough to the main drag but not so close as to be in the mix. This was a Christmas-time visit so things were pretty quiet. The space is very homey and the kitchen well apportioned with just about everything a family would need. The beds were all comfy and the bath and showers nice and hot. Access to the beach was easy and safe. The staff at the facility itself seemed friendly and accessible. Overall, I can highly recommend." -- Scott, December 2014
"We had a wonderful stay. The home was clean and stocked with everything we needed (linens/dishes) for our stay. The place was exactly as described." -- Emily, September 2014
"We had a relaxing time! Nice accommodations, perfect beach getaway, I will definitely be back!" - Alisha, September 2014
"The condo was very nice and accurately described! We are already making plans to stay at this exact same condo again!" -- Sarah, July 2014
"My family and I had a wonderful stay. It was everything we expected and more. Management was great! Can't wait to visit again! Thanks again" -- Kim, April 2014
"Great place and layout. Very clean, lots of towels. Loved being on first floor with the kids, still had a great view of beach and pool. Heated pool was great during colder days of spring break (April). The grounds and beach are really well kept. Didn't really do anything touristy but there are tons of putt putt places and go carts, arcades, movies etc. Great seafood markets and restaurant nearby. Will probably go back again." -- Lisa L, April 2014
"Condo was just as described and was very prompt to answer any questions we had." -- Manuel, April 2014
"Great place, great host:) Everything exactly as promised." -- Amy, April 2014
"Great place! Right on the beach, pets welcome. We enjoyed our stay there!" -- Olga, November 2013
Also, please read reviews of our Whispering Seas property to learn about the quality of our accomodations and our customer service excellence.